Welcome to Mintcomik's Top-Notch Offerings!
THIS WEEK:  Entire RUNS of THOR, SPIDER-MAN, GREEN LANTERN, SPAWN, The AVENGERS, IRON FIST, The INVADERS, CONAN, TALES of The UNEXPECTED,CAPTAIN AMERICA,  TALES of SUSPENSE, IRON MAN, as well as CARTOON BOOKS such as BUGS BUNNY and WALT DISNEY'S COMICS & STORIES... Plus a TON of CGC 9.6 & 9.8 BOOKS!!
TAKE A LOOK!
THIS AUCTION:

Amazing Spider-Man #298
CGC 9.6 NM+  
PERFECT WHITE PAGES!
FREE SHIPPING
FIRST MCFARLANE SPIDER-MAN!5!
1ST APPEARANCE EDDIE BROCK (VENOM)!
CHANCE APPEARS/BATTLE!
 A 24-Year-Old Comic from 1988!
LOWEST PRICED LISTING of this book in this condition on Ebay!      
  If you are looking for a high grade book to add to your collection, this is the one!  Take a look at my MANY other HIGH GRADE CGC auctions up right now because they will ALL be listed at the lowest price you can find on Ebay.  
     Bidding opens at only one-hundred bucks with FREE SHIPPING!, so bid hard and bid often because there can be only ONE winner!

CLICK HERE TO VIEW OUR OTHER AUCTIONS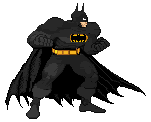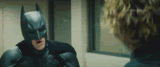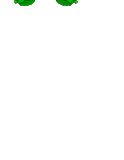 *** COMICS MAKE THE BEST MOVIES!!! ***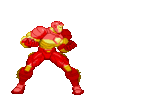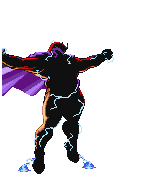 SHIPPING: We combine shipping on multiple wins. RAW COMICS: In the U.S. first comic book won is $3.97 for shipping, and each additional comic book add $0.60 per book for shipping/handling costs. International shipping costs more, of course. We are as fair as can be on shipping/handling charges. We normally ship each Saturday, so please be a bit patient and the book(s) will get there before you know it! You have waited 10 to 50 years to get this book before now, so what is another little bit?! Have patience, we always deliver! If we mess up we will be the first to let you know … and we will fix it to the best of our abilities, so don't worry (unless it's a post office mess-up, then that sucks, however it does happen once in a while). Canada $6.00 First Class; United Kingdom and Australia $14.50 First Class (up to ten books for that price).
CLICK HERE TO VIEW OUR OTHER AUCTIONS