Welcome to Mintcomik's Top-Notch Offerings!
THIS WEEK:  A RUN of HIGH GRADE Silver Age Amazing Spider-Man books, EARLY Silver Age HIGH GRADE BATMAN, Early Justice League Run, A SHOWCASE RUN Including #8 SECOND APPEARANCE of The FLASH, #17 FIRST APP ADAM STRANGE, and #23 2ND APPEARANCE of GREEN LANTERN!, Adventure Comics Silver Age Run, JOURNEY INTO MYSTERY & THOR RUN, An Early Silver Age Mystery In Space starring Adam Strange Run, An Early AVENGERS RUN, A HIGH GRADE SILVER AGE SPIDER-MAN RUN, Over 100 GOLDEN AGE SUPER-HERO & HORROR books, and Several CGC 9.6 & 9.8 BOOKS!!
TAKE A LOOK!
THIS AUCTION:
Tales of the Unexpected #78 in HIGH GRADE VF+ 8.5 Featuring SPACE RANGER! ...with FREE SHIPPING! Published in 1963 this book is Gorgeous!    
If you are looking for a high grade book to add to your collection, this is the one!  The year is 1963 and while over at Marvel they are creating books like the X-Men, over at DC they published Space Ranger!!  Take a look at my MANY other HIGH GRADE Unexpected auctions up right now.  
   Guide value on this books is $210 in NM-, and this one is approaching that, but bidding starts at just $55.00 (or best offer, so make a serious offer)... Plus with FREE SHIPPING it means that what you bid is what you pay.      

CLICK HERE TO VIEW OUR OTHER AUCTIONS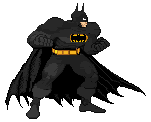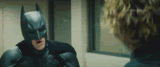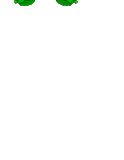 *** COMICS MAKE THE BEST MOVIES!!! ***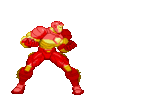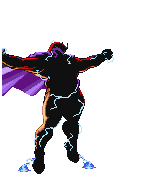 SHIPPING: We combine shipping on multiple wins. In the U.S. first comic book won is $3.97 for shipping, and each additional comic book add $0.60 per book for shipping/handling costs. International shipping costs more, of course. We are as fair as can be on shipping/handling charges. Canada $9.00 First Class; United Kingdom and Australia $15.25 First Class and add $2.00 for each additional book shipped to cover costs... but only up until it reaches $28.00, because then I can send up to 14 books Flat Rate Priority.
CLICK HERE TO VIEW OUR OTHER AUCTIONS